The Post
USA 2017 – 115min.
Movie Rating
The Post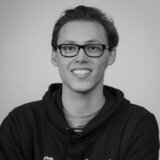 Katharine Graham, the first female editor of a leading American newspaper, the Washington Post, joins her editor-in-chief Ben Bradlee in unveiling a monumental national scandal that shocks the country.
Alan J. Pakula's All the President's Men, which looked at Watergate through the investigation by Washington Post reporters Bob Woodward and Carl Bernstein, is undoubtedly the pinnacle of investigative journalism in cinema. Since then, this theme, often revisited with Zodiac, The Company You Keep and recently Spotlight, has never lived up to the 1976 film. This has now changed, thanks to Steven Spielberg's mastery. With The Post, E. T.'s dad offers a feature film of impressive power.

Although the story sometimes lacks dynamism and certain sequences are too talkative or even incidental (a discussion between Alison Brie and Meryl Streep), The Post delivers excellent moments with impeccable rhythm. The movie is most energetic during a major telephone conversation where the dialogue flows thick and fast and the camera darts back and forth from face to face before swirling around Meryl Streep's character. More than just an investigative thriller, The Post is a striking, profoundly feminist reflection on revelations from 1973 that echo today's Trump administration, challenging the audience during a time of fake news and growing rejection of the media by a large slice of the people and delivering an epic political and media statement. A few weeks before the release of Ready Player One, Steven Spielberg confirms that at 71, he is still in great shape and not yet done with cinema.
Your rating
Comments
More movie reviews