Winter's Tale
USA 2014 – 117min.
Movie Rating
Winter's Tale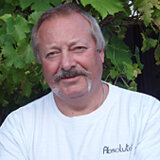 A fateful encounter full of wonder in a mythical New York. A fairy tale spanning more than 100 years.
Mark Helprin's 1983 bestseller Winter's Tale has been adapted for the big screen. Winter, 1916, New York: a burglar named Peter Lake breaks into the Penn mansion, where he meets Beverly, who's suffering from consumption, and falls in love. But gangster boss Pearly Soames is after Lake and won't let go. Peter flees with Beverly, she dies and he loses his memory. Revenge comes 100 years later.

Akiva Goldsman's solid film takes two hours to tell a century's worth of story, which can seem long. The movie's mix of fairy tale and reality, romance and evil doesn't always work, resulting in several kitschy intermissions. Colin Farrell gets to be hot and laddish even after 100 years, but Russell Crowe's ham-fished performance is just cheesy. Screenwriter Goldsman's feature debut will be appreciated mainly be die-hard romance and fairy tale fans.
Your rating
Comments
More movie reviews