Karma Shadub
Switzerland 2013 – 94min.
Movie Rating
Karma Shadub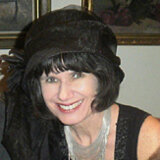 Documentary about the conflicting relationship between the great musician Paul Giger and his filmmaker son.
Paul Giger wanted his son Ramon to make a documentary about the performance of his work "Karma Shadub" in the cathedral in St. Gallen (Summer 2011). Karma Shadub (Tibetan for "dancing star") was composed for Ramon's birth 30 years prior and is one of his five first names. From the beginning, the emotional conflict between the two is palpable: the father is shocked by the idea that his son would include himself in the film and advises him to send the script to a disability insurance company! The son, who thinks his father isn't interested in other people's feelings, does everything he can to interact with his father. The obstinacy of one is equivalent to the resistance of the other...

Ramon Giger (Eine ruhige Jacke) goes all out in this film, which could have fallen flat at any time. Ramon takes the audience into the universe of the artist (real life is where Paul throws himself completely into playing the violin, his preferred means of expression). He deals with the problem of an ego that is too vivid to put aside, with the incompatibility of family and art, and the difference between the various expectations of family members. Both parents try to do their best (exemplified by the moving cassette taped in Chartres by the father) and each child tries to gain recognition. The quest is devastating for this son of an artist. The conclusion: it is better to not try to define oneself through one's parents, whether they are artists or not.
Your rating
Comments
More movie reviews