Die Schwarzen Brüder
Germany, Switzerland 2013 – 100min.
Movie Rating
Die schwarzen Brüder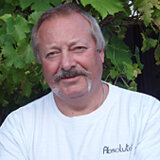 Adaption of the children's book "Die Schwarzen Brüder": a dark chapter in Ticino's history.
The classic children's book by Lisa Tetzner and Kurt Held tells the story of the rebellion of Ticinese boys forced to work as chimney sweepers in Milan. The 19th century brought poverty, convincing many parents to sell their children into a kind of slavery to survive. One of these young boys, Giorgio from the Verzasca Valley, finds stability with the rest of his "black brothers".

Movie adaptations usually have great expectations to meet. Those who have read the book will be disappointed by Xavier Koller's film, but those seeing the nostalgic drama about brotherhood and solidarity without knowing the story ahead of time will like it: beautiful images and courageous boys!
Your rating
Comments
More movie reviews