Die göttliche Ordnung
Switzerland 2017 – 96min.
Movie Rating
Die göttliche Ordnung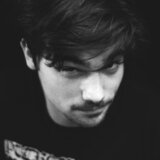 The Divine Order is one of the Switzerland's surprises for 2017. Winner of the Swiss Film Prize, Best Screenplay for director Petra Volpe and Best Female Performance for Marie Leuenberger, the movie is a popular hit. Let's have a look.


"In 1971, the world was changing, but here in Switzerland, time seemed to have stood still." The opening sentence defines the movie's tone, set in a mild mountain village isolated from the change happening in the rest of the world. The plot follows Nora, a young mother played by Berlin-Bâloise Marie Leuenberger, who fights publicly in favor of female suffrage.

There is an undeniable pleasure in observing the struggle of these women under the leadership of Petra Volpe. Through the character of Nora, the feminist movement is underlain with humor, sensitivity and above all fairness. Her intention is not to upset the rights of women; she wants to emancipate herself from domestic imprisonment and dreams of getting a job.

The Divine Order is not just about guerrilla tactics against males oligarchy, but more broadly an allegory of the Socratic "know-thyself" and therefore an initiation for Nora, for Switzerland's women and their husbands, who slowly redefine their roles as their supremacy crumbles. Finally, the movie dismantles the so-called divine precepts that stifle the free will of societies. It is therefore with great pleasure that I propose a very well deserved 4 out of 5 stars.
Your rating
Comments
More movie reviews