The Physician
Germany 2013 – 150min.
Movie Rating
Der Medicus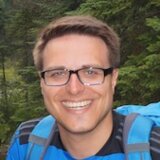 Visually stunning, epic adventure travelling from west to east, starring Tom Payne as the young medicus. Adaptation of Noah Gordon's bestseller.
Young Rob Cole is raised in poverty in 11th century England. Just before his mother dies of a mysterious illness, the boy discovers he has a remarkable talent: he senses people will soon die by touching them. While his siblings are passed on to other family members, Rob gains the trust of a traveling man who entertains the locals and heals all kinds of ailments. Under his wing, the boy learns all about medicine over the years, soon overtaking his teacher. When Rob hears about the famous Persian scholar Ibn Sina, he sets of to the orient to learn more about his craft.

Amazingly enough, this is the first movie adaptation of Noah Gordons 1986 bestseller, considering that the historical drama has everything you need for a blockbuster: a lead character beset by trauma who becomes the pioneer of a new age, as well as love, betrayal and a hearty portion of sex. Screenwriter Jan Berger and director Philipp Stölzl mix these ingredients into a historical spectacle that pleads for tolerance and man's aspiration for recognition. The Medicus proves that European movies can also offer exceptionally shot costume dramas.
Your rating
Comments
More movie reviews