Tabu
Portugal 2012 – 110min.
Movie Rating
Tabu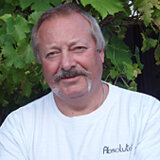 An old Portuguese lady named Aurora follows the trail of her past (love) life with the help of her neighbor Pilar.
Lisbon, today: a moody, bossy, eccentric old woman acts as if she were still the colonial lady she once was. 50 years ago, Aurora lived on a tea plantation in Mozambique when it was still a Portuguese colony. With her husband off in the civil war, she had time for an affair with Gian Luca. Casual sex became passion and a rival lost his life. But Aurora's feudal life in Africa ended when she had to go back to Europe, never to see her lover again. As her life comes to an end, she asks her housekeeper and a neighbor to help find her lover again and ask him to visit.

This idiosyncratic Portuguese drama shot explicitly in against a stylized colonial backdrop with a nod to silent movies, is, according to director Miguel Gomes not a movie about colonial history, but rather a story about "three lonely characters with different temperaments and characteristics". More accurately, it's a crazy love story through the ages with expressive silent movie episodes.
Your rating
Comments
More movie reviews