Bridesmaids
USA 2011 – 125min.
Movie Rating
Bridesmaids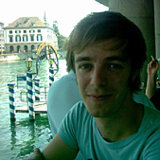 Two bridesmaids fight over who gets to plan the wedding of their best friend. Comedy starring Rose Byrne.
With an annoying job and a boyfriend who doesn't respect her, Annie's life gets more complicated when her best friend Lillian asks her to be a bridesmaid. To make things worse, the rich and snotty Helen is also a bridesmaid and wants to organize both the bachelorette party and the bridal shower. Chaos, embarrassment and excess ensues.

Thanks to a funny script written by improv stars Kristen Wiig and Annie Mumolo, who also give excellent performances, Bridesmaids is a great comedy in the style of The Hangover and about more than just finding the perfect man or the perfect wedding dress. The gags run from subtle to silly and downright rude, and are aimed at both women and men, thanks also to the influence of producer Judd Apatow. Even if not every joke hits its target, Paul Feigs movie is refreshing in its focus on women with a great sense of humor.
Your rating
Comments
More movie reviews