I, Daniel Blake
Belgium, France, UK 2016 – 100min.
Movie Rating
I, Daniel Blake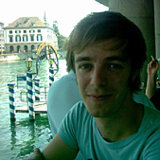 In this new satire, Loach expresses his rage against the British social system. This is the story of a sexagenarian widower (Dave Johns), a disarming worker disoriented after a heart attack. He is forbidden to return to work, but his disability pension has also been refused... Daniel is forced to put his life at risk, supplementing his unemployment benefits by taking on a few hours of work every week.
It's been two years since Ken Loach was at Cannes with Jimmy's Hall. He's back with more social criticism in I, Daniel Blake, a film with a relatively vintage look that is raw, almost without any nuance, even though the subject matter would do much better with more richness. Nevertheless, I, Daniel Blake does justice to the emotional fate of those left to the whims of the unfair systems that Western society subjects its working classes to.
Your rating
Comments
More movie reviews