Peur de rien
France 2015 – 119min.
Movie Rating
Peur de rien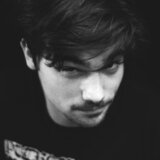 Lina, 18, arrives in 1990s Paris to study, looking for something she never found in her home country of Lebanon: freedom. Her survival instinct takes her from one side of Paris to the other, from one relationship to another, in her quest to embrace the world. The autobiographical story of Lebanese director Danielle Arbid.
Although sincere, there is something disappointing about Parisienne that makes it frustrating, even boring, linked to the idea that others could have told this story much better. Danielle Arbid leaves the impression of having just scratched the surface: the result reads like an emotionless tourism flick. Manal Issa's performance is nonetheless surprising, saving the movie from complete failure.
Your rating
Comments
More movie reviews