Zum Beispiel Suberg
Switzerland 2013 – 90min.
Movie Rating
Zum Beispiel Suberg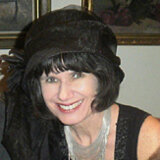 Simon Baumann interviews people in the village he grew up in about farming and social life.
Suberg is a village of 612 in the Swiss midlands between Biel and Bern. With parents that were part of the 1968 movement and organic farmers who were politically active for people-friendly agriculture, the young filmmaker was born there but never interested in it. When he inherits the family farm, Baumann decides to find out where he's from. He sets out to meet the inhabitants, but soon realizes there are no meeting places left in the village. Is it the fault of the level crossing that cuts the village in two 150 times a day as the trains pass? With intelligence and humor as well as sincerity, Baumann leads an in-depth investigation into this issue. He even joins the men's choir, which has trouble finding new members. But he is not received with open arms everywhere. Shame on the man who casts a critical eye on his roots!

In Suberg, as often everywhere in the world (an excellent point made in this film), adopting individualism as a supreme value has led to the degradation of agriculture and social life. Even if this wasn't the intention, this is the result of the battle for freedom led by the previous generation. Today, it is feasibility that reigns in agricultural life and dominates the economy in general. To return to its origins, the village needs its inhabitants to act communally, in which case they have no other choice than to reconnect their social ties.
Your rating
Comments
More movie reviews