Vaters Garten
Switzerland 2013 – 93min.
Movie Rating
Vaters Garten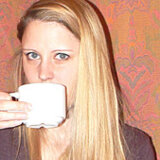 Peter Liechti lets his parents talk about their petit bourgeois life.
His father minutely plans how to plant the garden and reveals his patriarchal way of thinking, while his mother irons, cooks and saves herself through religion. Peter Liechti's documentary about his parents shows their petit bourgeois existence, letting them talk about their life together, what they think about love and what their values are. The documentary is somewhat unusual – scenes are interspersed with a puppet theater starring rabbits, and his parents are dubbed into High German.

Peter Liechti's documentary about his parents includes funny scenes that suddenly turn oppressive, but he never ridicules them or their conservative, often bizarre attitudes toward life. The effect is funny, outrageous, disturbing – and then suddenly moving, as the quiet undertones tell a story of loneliness and unrequited dreams.
Your rating
Comments
More movie reviews