Pelo Malo
Argentina, Germany, Peru, Venezuela 2013 – 93min.
Movie Rating
Pelo Malo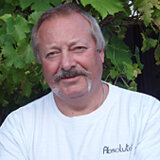 Riveting story about sexual awakening and the discovery of one's true self.
9-year-old Junior hates his curly hair. He dreams of straightening it and becoming a pop singer. Junior lives with his mother and little brother in an apartment in Caracas, where his daily life is as shabby as their home. His frustrated mother has no time to show him love and no understanding for his protests. Junior's dream of being different awakens mistrust in her; she sees him only as a chore and would like nothing better than to turn him into a macho.

Venezuelan director Mariana Rondón offers a piece of reality that seems almost like a documentary: the poverty of a colossal city; the hopeless struggle of a single mother and the desires of a boy who cannot be understood. His identity, his development and his state of being is sabotaged, amputated. His mother wants to make sure he becomes as masculine as possible, offers him no support and demands he obey her. Many questions remain open in this bittersweet story, nothing is whitewashed. A movie about lost love, suffocated hopes and the preference for machoism in Venezuela.
Your rating
Comments
More movie reviews