The Sessions
USA 2012 – 95min.
Movie Rating
The Sessions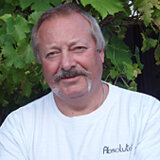 Despite his condition, Mark wants to lose his virginity. Sensitive love story by Ben Lewins.
Berkeley 1988. A 30-year-old man lives most of his life in an iron lung, with only his head free. Mark O'Brien (John Hawkes), journalist and poet, lives only a few hours a day outside the machine, thanks to the polio that struck him in childhood. An unconventional priest (William H. Macy) helps his mind, therapists like Amanda offer friendship, but what Mark really wants is sex. Cheryl (Helen Hunter), wife, mother and sex therapist, can give him just that in six sessions. During that time she falls in love.

Ben Lewin, himself disabled, directs this sensitive, sensual and somewhat unconventional love story, finding a balanced mix of lust, pain, fears, closeness and love. An authentically moving and humorous film of rare intensity.
Your rating
Comments
More movie reviews