Paul Bowles: The Cage Door is Always Open
Morocco, Switzerland 2012 – 89min.
Movie Rating
Paul Bowles: The Cage Door is Always Open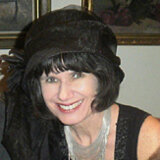 The life of composer and writer Paul Bowles (1910-1999) is told using archival documents and interviews.
Based on an interview with Paul Bowles made shortly before his death, filmmaker Daniel Young draws a portrait made of shadows of the American artist. Young meets with old acquaintances of Bowles, such as the writers Gore Vidal, John Hopkins and Ruth Fainlight, the composer Richard Horowitz and the director Bernardo Bertolucci (who adapted Bowles' best-known novel, "The Sheltering Sky", for the screen). Bowles' whole life seems to converge in Tangier, the "point of no return". "Have you been able to say the things you wanted to?", asks Young at the beginning. "No, but with time, it's no longer important," replies Bowles, visibly having reached that famous point...

At the "point of no return" (which Kafka talked about in his journal), one intensively enjoys life (sex, alcohol, money, prestige) while the border between dream and reality blurs. Jane Bowles, who was more fragile than her husband, fell in to this often self-destructive trap. The film glistens with animated, original collages full of poetry set as counterpoints to the interviews, as well as musical excerpts of Bowles' works, bursting with nostalgia for a time that Bowles, during the entire interview, pointedly does not mention.
Your rating
Comments
More movie reviews