L'enfant d'en haut
France, Switzerland 2012 – 97min.
Movie Rating
L'enfant d'en haut - Sister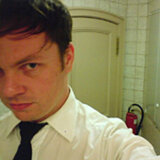 A 12-year-old trades in stolen skiing equipment: sensitive drama from the director of "Home", Ursula Meier.
12-year-old Simon lives in a ski resort high-rise with his sister. During the winter season, Simon takes the gondola up into the mountains to do some "business": he steals skis and accessories from tourists and resells them in town to make ends meet. But when Louise gets a new boyfriend, Simon decides to look reality in the face.

Ursula Meier (Home) tells the story of a boy and his search for love and closeness, without getting sentimental about it. She creates a style somewhere between realism and artistic idealization, perfectly transformed into images by camerawoman Agnès Godard. A wonderful film, thanks to its quiet overtones, the delicate tension between characters and the intelligent way it tells the story.
Your rating
Comments
More movie reviews