Gangs of Wasseypur I
India 2012 – 320min.
Movie Rating
Gangs of Wasseypur I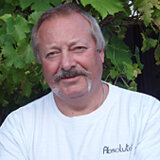 Indian thriller about two enemy clans; a kind of Indian "Godfather".
Gangs of Wasseypur starts with the hold-up of a train carrying coal during British colonial times. Shahid, the leader of the Khan clans is lured into a trap. His son Sardar swears revenge on the death of his father, killed by the gang of Ramadhir Singh. The feud spans throughout this gangster drama, which takes place between 1941 and 2009. Sardar Khan also comes to a violent end and his son Faisal takes over. Constantly stoned, the supposed softy reveals himself to be a brutal avenger, a cunning tactician and businessman.

You'll need a soft pillow and a weakness for monumental epics to make it through this five-hour gangster-drama with a Shakespearean quality. The wild fresco is underscored by an offbeat narrative that brings many twists and turns into this battle between two clans in the region of Wasseypur/Dhanbad. This Bollywood film may have lifted a thing or two from Coppola's Godfather trilogy, but Anurag Kashyap expertly combines the gangster genre with aspects of melodrama, musical and social thriller.
Your rating
Comments
More movie reviews