Argerich: A Daughter's View
Switzerland 2012 – 95min.
Movie Rating
Argerich: A Daughter's View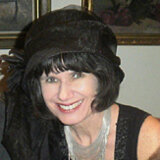 Stéphanie Argerich's film about her mother, the legendary pianist, and their complex family dynamic.
Stéphanie Argerich, third daughter (after Lyda Chen and Annie Dutoit) of Martha Argerich, tells of her unconventional childhood - as she accompanied her mother, who was always on tour, while trying behind the scenes to get her attention. The admiration and affection she has for her mother is palpable, but her head remains clear: "Sometimes I wonder if I haven't spent my life chasing my mother, struggling against her hold on me, which was both so soft and so paralyzing". The other two daughters have had the same experience. It is worth noting that of the three, the only musician is Lyda (who plays violin), perhaps because she didn't grow up with her mother. Stéphanie would like her father to legally recognize her, but she may as well ask for the moon...

At 38, Stéphanie Argerich, born in Bern to the Argentinean pianist Martha Argerich and the American pianist and orchestra conductor Stephen Kovacevich, directs her seventh documentary set in the world of music. Her language is simple and direct, her quest is legitimate and sincere. Neither complaint nor hagiography, the film consists in large part of images and music, because words can't always say everything. In any case, it is easy to understand that the life of an artist demands asceticism and that for that reason there is little room for anyone else.
Your rating
Comments
More movie reviews