Super 8
USA 2011 – 111min.
Movie Rating
Super 8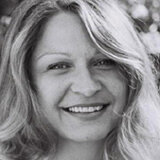 Sci-fi blockbuster from J.J. Abrams and Steven Spielberg: an accident occurs as an alien is transported from Area 51.
Strange things are happening in the small town of Lillian in the summer of 1979. After his mother dies tragically, 13-year-old Joe Lamb's only distraction is helping his friend Charles make a zombie movie with a Super-8 camera. But when they witness a tragic train accident and people, dogs and cars start to disappear from their town, they realize the train's cargo was anything but harmless.

Super-8 is reminiscent of Spielberg classics like E.T., The Goonies and Close Encounters of the Third Kind. But a good homage is much better than a bad original. Abrams makes sure to use action only if it makes sense, if the people involved are interesting characters. His ability to bring the audience closer to the protagonists and his detailed storytelling are exceptional and more important than the alien – for which Abrams' imagination seems to have let him down in the end.
Your rating
Comments
More movie reviews