Pirates of the Caribbean: On Stranger Tides
USA 2011 – 141min.
Movie Rating
Pirates of the Caribbean: On Stranger Tides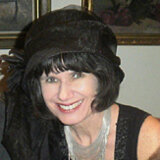 Jack Sparrow goes in search of the Fountain of Youth with the gruesome Blackbeard.
Jack Sparrow (Johnny Depp) has lost his ship & his crew, and there's an imposter using his name. When he tries to figure out what's going on, he finds himself on the ship of the gruesome Captain Edward Teach (Ian Mc Shane), a.k.a. Blackbeard, scrubbing the deck. Angelica (Pénélope Cruz), daughter of the captain and a former love abandoned by Jack, convinces her father to reveal his mission: finding the Fountain of Youth, two chalices and the tear of a siren.

New to the franchise, director Rob Marshall has a great time doing his job. A mix of Indiana Jones and Zorro (with a plethora of fencing scenes), Johnny Depp is excellent in his well-practiced role as the funny, intrepid and insolent false naïf. And its nice to see someone of Penelope Cruz's standing chosen to play opposite him.
Your rating
Comments
More movie reviews