Pina
France, Germany, UK 2011 – 106min.
Movie Rating
Pina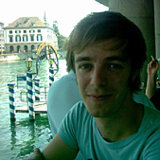 Wim Wenders documentary about the great choreographer Pina Bausch's dance theater - in 3D.
For many years, Wim Wenders repeatedly discussed a film project with his friend Pina Bausch, in which many of her dance pieces could be recorded. And it was the development of today's 3D cameras that finally helped Wenders realize he could do Bausch justice. But when the choreographer died in 2009, the film became more of a biopic.

After the initial shock of her death wore off, Wenders and Bausch's dancers set out to rehearse, perform and film "Café Müller", "Le sacre du printemps" and "Kontakthof" - and thereby honor their mentor and friend. Solo or with a pas de deux, they dance in her memory, with silent individual portraits and overdubbed reminiscences.
Your rating
Comments
More movie reviews