Anonymous
Germany, UK 2011 – 130min.
Movie Rating
Anonymous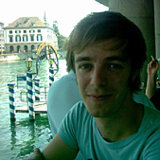 Who was the real author of Shakespeare's plays? Opulent conspiracy thriller by Roland Emmerich.
Who was Shakespeare? In Roland Emmerich's opulent conspiracy thriller, the answer is Edward de Vere, the Duke of Oxford (Rhys Ifans). Because of his aristocratic status and a quarrel with Queen Elisabeth I (Vanessa Redgrave), with whom he had a relationship in his youth, he can't publish his plays. So he looks for a front man and finds him in the actor William Shakespeare (Rafe Spall). As the aging queen is increasingly pestered by her scheming counselors on the issue of an heir, Edward de Vere decides to use the success of his dramas to influence politics.

The uproar in the UK was predictable. How could someone dare to question an institution like Shakespeare? And especially a German known for Hollywood blockbusters? For his foray into the 16th century, Roland Emmerich sticks to his love of putting on a good spectacle. The opulently designed sets and costumes are visually magnificent, and he's even found a thing or two to blow up. Thanks to an excellent ensemble cast, Anonymous stands a head taller than his usual fare.
Your rating
Comments
More movie reviews