Visages villages
France 2017 – 89min.
Movie Rating
Visages villages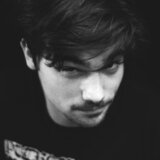 Agnés Varda, is a wonderful woman who came out of New Wave cinema. The filmmaker, photographer and visual artist has continued to question melancholy and the memories of the world since her debut La pointe courte in 1955. JR is an artist and urban activist who flyposts portraits of people as street art. They have come together for Faces Places, a road trip through France, aboard a bus turned traveling photo booth, meeting people in villages and listening to their stories.


Agnés Varda says "Chance makes the best assistant". The movie's narrative structure is therefore like human lives, full of hiccups and happy accidents. The original soundtrack is by Mathieu Chedid and the two artists and their collages celebrate portraits and forgotten memories. The approach may sometimes seem a little too candid but it works especially well when chance encounters with strangers shine a light on the artists' own melancholy.

Agnés Varda and JR are contemplative artists who invite themselves to celebrate and pay tribute. But not everyone wants to play along. A woman admits to discomfort and a worker who discovers his portrait along a street asks: "It is surprising, but isn't art is made to surprise?" Beyond the villages and their faces, the film offers a philosophical journey through memory, how it is illustrated and how it is transmitted. In Faces Places, the spirits poetically stir up joy and imagination and the movie easily gets four out of five stars.
Your rating
Comments
More movie reviews