Pitch Perfect 3
USA 2017 – 93min.
Movie Rating
Pitch Perfect 3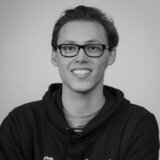 After winning the world championships and separating, the Bellas realize they have no career prospects by making music with their mouths. The dorky singers decide to get together for one last musical adventure.
Pitch Perfect was a nice surprise: it had a good rhythm, was genuine, well-directed, diverting and quite funny – a good piece of amusement and effective entertainment. Pitch Perfect 2 had far fewer good qualities. It was less dynamic, rather repetitive and above all less fun. In this new adventure, the Bellas go on one last tour that is unfortunately even less perfect. From its "Three weeks earlier" opening, Pitch Perfect 3 launches into a basic, boring story.

The rest of the movie never recovers. The plot is predictable and the level of the franchise's staleness is striking. The story of the Bellas and their lead, Beca (fortunately, Anna Kendrick is always excellent), turns out to be more or less a copy of Pitch Perfect 2, with a finale modeled on the two previous movies. Although the humor is sometimes surprising in its lightness, this is mostly overwhelmed by the vulgarity of Rebel Wilson, who always overdoes it.

The Pitch Perfect trilogy is therefore clearly not meant for the annals of cinema and should have ended with the first installment. Its only saving grace is the close-knit team's chemistry.
Your rating
Comments
More movie reviews