Fortuna
France, Switzerland 2017 – 106min.
Movie Rating
Fortuna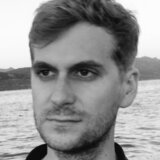 Fortuna, a 14-year-old Ethiopian teenager, is welcomed with other refugees in Switzerland in a hospice at an altitude of 2000 metres. There, she falls in love with Kabir, a 26-year-old man. But one day Kabir disappears...
"Fortuna" poetically depicts the personal drama of a young teenage girl, while rising to the occasion and dealing with the more general case of the migration crisis. In the hospice run by monks, Fortuna is helped by teachers even as she hides a secret that she only reveals to Kabir later in the story, when her feelings of love become too strong for her to contain...

The monks also offer a strong debate on the harsh reality of migrants in countries as welcoming as they are hostile, which reveals in a very complex way both the empathy and reservations of the monks, who also wish to preserve their solitude. Bruno Ganz delivers a breathtaking performance as a character who gradually moves away from church dogma, while adopting a deeply humanist stance. Shot in black and white, the aesthetic the director has cultivated since the beginning of his career brilliantly highlights the dark and light parts of Fortuna's face (played by the talented Kidist Siyum Beza), filled with both deep sadness and immeasurable strength...
Your rating
Comments
More movie reviews