The Greatest Showman
USA 2017 – 139min.
Movie Rating
The Greatest Showman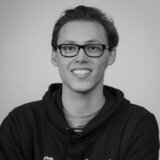 The Greatest Showman celebrates the birth of show business and the wonder we experience when dreams come true.
After shedding Wolverine's costume with Logan last year, Hugh Jackman finds himself in P. T. Barnum's shoes. Barnum is best known for his hoaxes and is now considered a visionary of show business thanks to his circus and "freak" shows. In addition to being a renowned actor, Jackman is well known for his Broadway performances, making a name for himself with his performance of Jean Valjean in the musical adaptation of Les Misérables.

In The Greatest Showman, the actor impresses again. Coming up to his fifties, the actor overflows with energy, never diminishes the intensity of his performance and making the most gymnastic moves seem easy. Relying solely on Jackman's overflowing energy, The Greatest Showman manages not to be catastrophe thanks only to its star. Aside from the Australian's performance, there is not much about this weak, badly written musical comedy with embarrassing digital effects (the dwarf, the elephants) that is very memorable.
Your rating
Comments
More movie reviews