O Samba
Germany, Switzerland 2014 – 82min.
Movie Rating
O Samba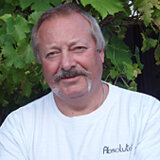 Samba as a word, language, text, poetry, or better yet: lifestyle. Documentary about the soul of samba.
Documentary by Swiss director Georges Gachot that is not only about the music and the rhythm, it's also about the people who have influenced or are still influencing samba. This especially applies to 78-year-old musician, composer and singer Martinho da Vila. The film crew (with cameraman Pio Coradi) accompanies him from the Vila Isabel samba school in Rio de Janeiro to his hometown and to Paris, where he recorded his biggest hit "Canta, canta mi gente" with Nana Mouskouri. He is the patron and prophet of a lively samba philosophy. His songs are full of desire and suffering, sadness and joy.

This documentary is illustrative, expository and intimate, but the spark never really reaches the audience. Instead it feels like a TV segment that somehow ended up on the big screen. The result still offers a feel-good aspect for big fans of samba.
Your rating
Comments
More movie reviews