Am Hang
Germany, Italy, Switzerland 2013 – 91min.
Movie Rating
Am Hang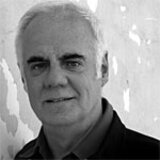 Two very different men meet. From the novel by Markus Werner.
The movie adaptation of the novel "Am Hang" by Markus Werner is about two men of different ages who meet and talk about their relationships. Thomas, the younger man, reports on his liaison with an older lady. Felix, the older man, is going through a separation. When he realizes the woman Thomas is talking about is his ex, the story turns into a kind of thriller about relationships and director Markus Imboden's movie takes off.

For once, Am Hang is a convincing adaptation of a literary source, because Markus Imboden has the courage to transpose it onto film in a way that is true to the spirit of the original. This makes the story believable onscreen as well as on the page. A drama about relationships that chip away at men's egos as they fail at love and the woman who emancipates herself from them.
Your rating
Comments
More movie reviews