12 Years a Slave
UK, USA 2013 – 134min.
Movie Rating
Twelve Years a Slave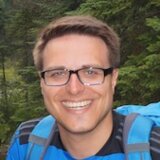 Drama by Steve McQueen: a free African-American is kidnapped and sold to a cotton plantation owner.
1841: Solomon Northup (Chiwetel Ejiofor) is a free black citizen who lives a secure life with his family. But when he's lured to Washington on a pretext, the next twelve years of his life will be hell. Kidnapped by slavers, he ends up on a plantation in Louisiana. As he's subjected to the tyranny of his owner Edwin Epps (Michael Fassbender), Solomon develops a tenacious will to survive.

12 Years a Slave is an important contribution to America's coming to terms with its past with regard to slavery – and sure to have some sort of impact on the upcoming Oscars. Without resorting to cheap clichés, the film presents a potpourri of complex characters played by first class actors. In additional to its outstanding star Chiwetel Ejiofor, the ensemble cast (with supporting roles by Benedict Cumberbatch, Paul Giamatti and Brad Pitt) includes an exceptional performance by Michael Fassbender as the psychopathic plantation owner, whose uncontrolled fits of anger unflinchingly lay bare one's own insecurities. A true masterpiece.
Your rating
Comments
More movie reviews