Rock of Ages
USA 2012 – 123min.
Movie Rating
Rock of Ages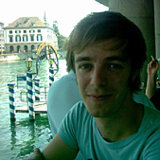 Movie adaptation of the Broadway musicals: Tom Cruise plays a rock star and Alec Baldwin gets party fever.
Sherrie leaves her small town for Los Angeles, where she wants to make it as a singer. But first she works as a waitress in the legendary rock club The Bourbon Room, where she falls for her cute co-worker Drew. Together they feverishly anticipate the appearance of glam metal rocker Stacee Jaxx, who the club's owner is hoping will get the venue out of financial straits. To make things worse, the conservative wife of the mayor wants to close down this den of iniquity. But Jaxx and his entourage aren't necessarily reliable and Sherrie and Drew start having their own problems.

Rock of Ages is very entertaining, even if it can't hold a candle to Hairspray. Having fun on-screen are fearless co-stars like Alec Baldwin, Paul Giamatti and Tom Cruise, but the movie's leads are completely bland. Julianne Hough may be a successful country singer who starred in the remake of Footloose, but she's completely implausible as a metalhead. And as with off-the-rack sonny boy Diego Boneta, she has no real charisma or screen presence.
Your rating
Comments
More movie reviews