Frances Ha
USA 2012 – 86min.
Movie Rating
Frances Ha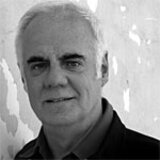 Noah Baumbach's story told in elegant b/w images about the not uncomplicated friendship between two women.
At first they live together in New York and hang with hipsters: the intellectual Sophie (Mickey Sumner) and the emotional Frances (Greta Gerwig). But things are changing: Sophie wants a calmer life. She has a boyfriend and wants to move with him to Japan. Frances thinks the guy's an idiot and would prefer Sophie stay and remain her friend – because the dance company she's been hoping for a spot in has given her bad news.

American director Noah Baumbach uses elegant b/w images, charm and esprit for his smart story about two friends and their varied complications. Set mainly in New York to a pleasant pop soundtrack, this independent film is captivating as it makes intelligent references to movies by Jim Jarmusch, Woody Allen and François Truffaut.
Your rating
Comments
More movie reviews