Balkan Melodie
Bulgaria, Germany, Romania, Switzerland 2012 – 91min.
Movie Rating
Balkan Melodie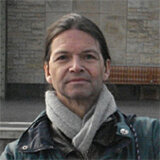 Swiss documentary filmmaker Stefan Schwietert takes the audience on a musical journey through time behind the Iron Curtain.
In the 1970's and 80's, the record label "Disques Cellier" was highly popular for its recordings of artists from Southeast Europe. Romanian pan flutist Georghe Zamfir and the Bulgarian women's choir "Le Mystère des Voix Bulgares" were world stars of the label, founded by Swiss manager Marcel Cellier. Stefan Schwietert takes a look at the careers of Cellier and his wife Catherine and goes in search of where the music came from.

Schwietert attempts to show the role played by state-promoted folk music in Communist countries and how the situation has changed since then. Even if the movie gets a little overloaded with information, Balkan Melodie is still a suspenseful and entertaining musical journey through time that often discovers surprising things.
Your rating
Comments
More movie reviews