The Best Exotic Marigold Hotel
UK 2011 – 124min.
Movie Rating
The Best Exotic Marigold Hotel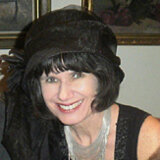 Seven English retirees go to Jaipur to stay in a far from luxurious hotel they found in a brochure.
They are old, they no longer work and for different reasons, their savings have disappeared. When they find an ad for a palace in India for "the elderly and beautiful" that promises a new life, they all decide to move there. Some to find love, some out of curiosity, some for nostalgia and some to have cheap surgery. While the young and ambitious manager of the palace (Dev Patel) does his best to hide the fact that the place is falling apart, the charming English tourists keep a stiff upper in the face of their not so good financial situations and decide to go along with the adventure – since life is a privilege and not a right – and those who don't come to realize they're just cutting themselves off from the fun.

Spiked with lively and witty dialogues, with the air of a modern fairy tale that makes one want to join in, this movie by John Madden, the maker of the very elegant Shakespeare in Love, tackles several current issues – the repercussions of extended life expectancies on retirement funds and health insurance plans, loneliness and the exclusion of old people from today's fast-paced lifestyle and sex among the aged. With a look at an India torn between family traditions and modern advancement, Madden comes to a simple and true conclusion: in the final analysis, is the only failing in life not that of never having taken a chance?
Your rating
Comments
More movie reviews