Sleep Tight
Spain 2011 – 102min.
Movie Rating
Mientras duermes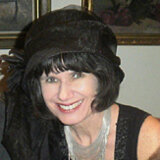 At night, a frustrated concierge regularly breaks into the apartment of one of his tenants.
Cesar (Luis Tosar, incredibly terrifying) has a problem: he can never be happy, even on happy occasions. The only thing that pleases him is the misfortune of others. Which is why he likes to make his bedridden mother cry and listen to distraught people unburden themselves on the radio. The tenants of the elegant building he manages ignore him, never taking the least bit of time to make small talk with him. And so Cesar comes to hate one of his tenants, the beautiful Clara (Marta Etura), who has the impudence to rub his nose in her good mood, like a billionaire flaunting his fortune in front of a poor man. But Cesar has a plan: to wipe the smile off of Clara's face, as he repeatedly breaks into her home without her knowing it...

This excellent thriller by Spanish director Jaume Balaguero, who specializes in horror movies like the ice-cold Rec 1 and 2, is a stunning piece with growing intensity. The film is stirring and breathtaking, especially when it is revealed just how much César likes hurting others. Marta Etura offers a wide-ranging performance, from incandescence to dejection, proving the scope of her talent. A perfect psychological film. Beware of neighbors who smile on the outside but hate on the inside!
Your rating
Comments
More movie reviews