Contest
Lauras Stern
Ab dem 09. Dezember im Kino!



Seit mehr als 20 Jahren gehört «Lauras Stern» zu den grössten Kindermarken. Nun kehrt die zeitlose Figur von Klaus Baumgart endlich zurück in die Kinos. 15 Jahre nachdem ersten Kinofilm – damals ein Animationsfilm – folgt zum ersten Mal ein Realfilm, der diese zauberhafte Geschichte über Freundschaft, Fürsorge und Vertrauen erzählt, hinreißend und einfühlsam umgesetzt von Nachwuchsregisseurin Joya Thome. Auf spannende, lustige und berührende Weise werden den ganz kleinen Zuschauern wichtige Themen vermittelt, und gleichzeitig wird die ganze Familie unterhalten.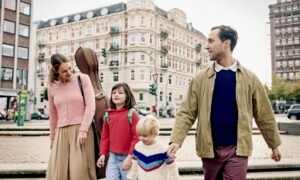 to win:
5 mal 2 Tickets für den Film
Quiz question:
Was findet Laura auf dem Boden kurz nach dem Umzug?
conditions of participation:
No obligatory purchase. No correspondence. All decisions are final. The closing date for entries is 6. December 2021. The winners will be notified in person, and their identities may be publicised. Only one contest entry per person is allowed.