Contest
If Beale Street Could Talk
Ab dem 21. August auf Blu-Ray und DVD!



In den 1970ern in Harlem. Der 22-jährige Bildhauer Alonzo Hunt, genannt Fonny, und Tish sind ein Liebespaar. Als Fonny fälschlicherweise beschuldigt wird, eine Puertoricanerin vergewaltigt zu haben, obwohl er ein Alibi hatte und er sich demnach gar nicht in der Nähe des Tatortes befunden haben kann, muss er ins Gefängnis. Dort besucht ihn Tish und erzählt ihm, dass sie schwanger ist. Mit absoluter Zuversicht versichert sie ihm aber auch, dass sie ihn rausbringen werde, bevor das Baby geboren wird. Hierzu versucht sie mit allen Mitteln die Unschuld ihres Geliebten zu beweisen.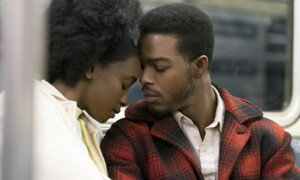 to win:
3 times 1 Blu-Ray zum Film
Quiz question:
Für welches Verbrechen wird Fonny fälschlicherweise beschuldigt?
conditions of participation:
No obligatory purchase. No correspondence. All decisions are final. The closing date for entries is 21. August 2019. The winners will be notified in person, and their identities may be publicised. Only one contest entry per person is allowed.