Contest
Die Gentrifizierung bin ich
Ab dem 22. Februar im Kino!



«Die Gentrifizierung bin ich. Beichte eines Finsterlings» macht sich lustig. Über alles und jeden. Über die Linken, die alles bewahren wollen und sich vor Fortschritt fürchten. Über die Rechten, die jammern, der Fremde nehme ihnen Wohnung, Arbeit und den letzten Eisenbahn-Sitzplatz weg. Der filmische Essay streitet für dichte, vertikal gebaute Städte und erklärt die 20-Millionen-Metropole São Paulo zum Vorbild für die Schweiz. Er folgt der Wohnvita des Autors, der früher besetzte und heute im Trendquartier besitzt, der weltweit Wohnungen sammelt und sich damit selbst zum Gentrifizierungs-Schurken macht…

Die Preise werden freundlicherweise zur Verfügung gestellt von Filmcoopi und Orell Füssli.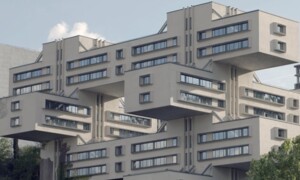 to win:
3 times 1 Goodie-Set mit 2 Tickets, 1 Buch «Der Zug ist voll» sowie 1 Monopoly Kompakt
Quiz question:
Wo feierte der Film von Thomas Hämmerli Premiere?
conditions of participation:
No obligatory purchase. No correspondence. All decisions are final. The closing date for entries is 19. February 2018. The winners will be notified in person, and their identities may be publicised. Only one contest entry per person is allowed.