Contest
Dem Horizont so nah
Ab dem 10. Oktober im Kino!



Jessica (Luna Wedler) ist eine junge Frau, die ein unkompliziertes Leben liebt und beste Aussichten für die Zukunft hat. Doch als sie eines Abends vor die Tür geht, ahnt sie nicht, dass sie ihre grosse Liebe kennenlernen wird. Ihr gesamtes Weltbild wird sich ändern und schon bald steht sie vor der schwerwiegendsten Entscheidung ihres Lebens. Denn Danny (Jannik Schümann) ist nicht nur gut aussehend, charmant und selbstbewusst, sondern verbrigt vor allem ein dunkles Geheimnis. Die gemeinsame Zukunft, von der Jessica träumt, wird immer unwahrscheinlicher. Doch die 18-Jährige glaubt an Danny und an ihre Liebe und dafür ist sie bereit zu kämpfen.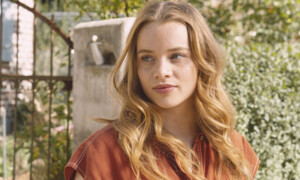 to win:
5 times 1 Buchvorlage zum Film
Quiz question:
In wen verliebt sich Jessica?
conditions of participation:
No obligatory purchase. No correspondence. All decisions are final. The closing date for entries is 15. October 2019. The winners will be notified in person, and their identities may be publicised. Only one contest entry per person is allowed.