Contest
Carnage chez les puppets
Dans les bas-fonds de Los Angeles, humains et marionnettes vivent ensemble. Deux détectives, un humain et une marionnette, sont obligés de faire équipe bien malgré eux pour découvrir qui assassine les anciens acteurs du « Gang des Temps Joyeux », une émission de marionnettes très populaire. Au cinéma le 19 Septembre.

© Impuls Pictures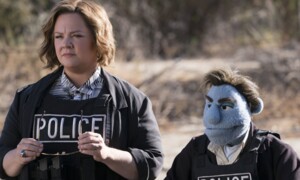 to win:
6 times 2 places pour découvrir le film dès sa sortie
Quiz question:
Quel célèbre show télévisé mettait en scène la marionnette Kermit la grenouille ?
conditions of participation:
No obligatory purchase. No correspondence. All decisions are final. The closing date for entries is 17. September 2018. The winners will be notified in person, and their identities may be publicised. Only one contest entry per person is allowed.