Contest
Ben is Back
Ab dem 13. Dezember im Kino!



Als der 19-jährige Ben (Lucas Hedges) überraschend an Heilig Abend aus dem Drogenentzug nach Hause kommt, ist die Freude gross. Seine Mutter Holly (Julia Roberts) empfängt ihn mit offenen Armen, bleibt aber besorgt. Denn obwohl Ben auf gutem Weg ist und den Drogen abzuschwören scheint, ist noch immer Misstrauen vorhanden. Holly und die Familie lassen Ben nicht aus den Augen und versuchen alles, damit er nicht in alte Verhaltensmuster zurückfällt. Doch sein Zuhause ist nicht nur sicherer Hafen, sondern ruft auch schmerzliche Erinnerungen an die Vergangenheit und die Sucht wach – auch bei seinen Liebsten. Ben ist nicht sicher, ob er sich in die glückliche Familie wieder eingliedern will – doch Holly setzt alles daran.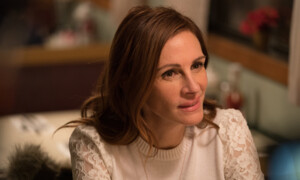 to win:
3 times 2 Tickets für den Film
Quiz question:
Wer ist Ben?
conditions of participation:
No obligatory purchase. No correspondence. All decisions are final. The closing date for entries is 11. December 2018. The winners will be notified in person, and their identities may be publicised. Only one contest entry per person is allowed.