Contest
Annie Colère
Au cinéma le 7 décembre !
En février 1974, Annie (Laure Calamy), femme mariée et mère de deux enfants, travaille dans un atelier de fabrication de matelas et tombe enceinte. Ne pouvant accueillir cette nouvelle grossesse, elle rejoint l'une des antennes du MLAC. Elle y découvre une précieuse entreaide et le parcours de ces femmes, qui, comme elle, souhaiteraient recourir à un avortement sans danger. Épaulée par un corps médical qui doucement soutient la cause, et aux côtés de cette institution qui entend faire bouger la loi, Annie se découvre une force particulière.

© Agora Films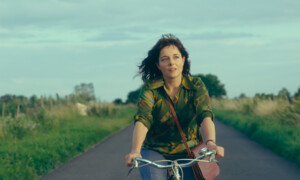 to win:
5 times 2 places pour découvrir le film au cinéma
Quiz question:
En quelle année se déroule l'action du film ?
conditions of participation:
No obligatory purchase. No correspondence. All decisions are final. The closing date for entries is 2. December 2022. The winners will be notified in person, and their identities may be publicised. Only one contest entry per person is allowed.