Contest
20 Jahre Cineman
Cineman feiert sein 20-jähriges Bestehen!

Vom unvergesslichen Plot Twist in «The Sixth Sense» über James Camerons bahnbrechenden Film «Avatar – Aufbruch nach Pandora» bis hin zu Joaquin Phoenix' oscarreifer Performance in «Joker»: Die vergangenen 20 Jahre Filmgeschichte haben so einige Highlights auf Grossleinwand hervorgebracht. Doch auch auf Cineman.ch hat sich so einiges getan. Die 2010 implementierte Watchlist, die Cineman-App, welche in Sachen Kinoprogramm und News aus der Welt des Films immer auf dem neuesten Stand hält und Artikel zu Themen vor und hinter den Kulissen brandneuer Filmproduktionen aus Hollywood wollen wir ebenso wenig missen wie die wunderbare Cineman-Community. Deswegen wollen wir euch zur Feier unseres 20-jährigen Jubiläums etwas zurückgeben.

Ein glücklicher Gewinner oder eine glückliche Gewinnerin kann sich vielleicht schon bald über 1 Jahr gratis Kino freuen – zu unserem Jubiläum gibt es 24 Gutscheine für je einen Kinoeintritt zu gewinnen, die beispielsweise zu zweit jeden Monat für einen gemeinsamen Kinobesuch genutzt werden können.

Wer nicht das grosse Los zieht, darf sich vielleicht über einen Trostpreis freuen: Über die Jahre ist nämlich so einiges liegen geblieben. Es winken 3 genrespezifische Überraschungsboxen mit diversen Filmgoodies.

Wir wünschen euch viel Glück!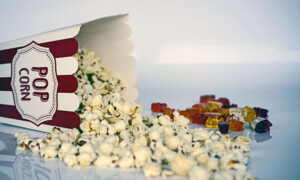 to win:
1 times 24 Kinogutscheine und 3 mal 1 Überraschungsbox
Quiz question:
Welche Filme sagen dir am meisten zu?
conditions of participation:
No obligatory purchase. No correspondence. All decisions are final. The closing date for entries is 20. December 2019. The winners will be notified in person, and their identities may be publicised. Only one contest entry per person is allowed.