Contest
15. Zurich Film Festival
Das Zurich Film Festival bietet eine Plattform für die vielversprechendsten neuen Filmemacher aus der ganzen Welt. Es hat sich zum Ziel gesetzt, den Austausch zwischen aufstrebenden Regisseuren, arrivierten Filmschaffenden, der Filmindustrie und dem Publikum zu fördern. Das ZFF präsentiert jeden Herbst die schönsten Entdeckungen sowie die meist erwarteten Filme des Jahres. Mit seinem Wettbewerb «Fokus» legt das ZFF einen besonderen Schwerpunkt auf das Filmschaffen der Filmländer Schweiz, Deutschland und Österreich.

Das 15. Zurich Film Festival findet vom 26. September bis zum 6. Oktober 2019 statt.

Das Programm des diesjährigen Festivals wird am 12. September bekannt gegeben. Tickets sind ab dem 16. September online erhältlich.

Mehr Infos unter: www.zff.com.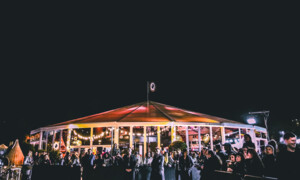 to win:
25 times 2 Gutscheine für eine Vorstellung nach Wahl
Quiz question:
Wann hat das Zurich Film Festival zum ersten Mal stattgefunden?
conditions of participation:
No obligatory purchase. No correspondence. All decisions are final. The closing date for entries is 16. September 2019. The winners will be notified in person, and their identities may be publicised. Only one contest entry per person is allowed.