«The Shape of Water» - Un amour monstrueusement poétique!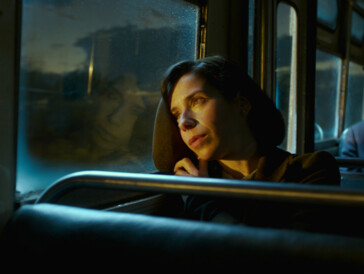 © Twentieth Century Fox Film Corporation.
Le plus beau et tendre film de Guillermo Del Toro. Dans les salles dès le 21 Février.
En deux mots
Modeste employée d'un laboratoire gouvernemental ultra-secret, Elisa mène une existence solitaire, d'autant plus isolée qu'elle est muette. Sa vie bascule à jamais lorsqu'elle et sa collègue Zelda découvrent une expérience encore plus secrète que les autres…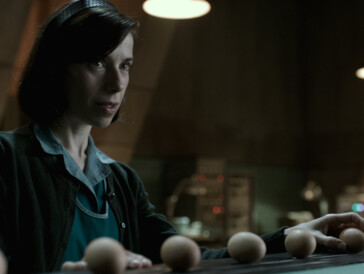 © Twentieth Century Fox Film Corporation.
La critique
Depuis quelques années, le cinéma mexicain a pris une autre dimension dans le paysage mondial notamment en dominant le circuit hollywoodien. Alfonso Cuaron avec Gravity en 2014, puis Alejandro González Iñárritu avec Birdman et The Revenant en 2015 et 2016. Longtemps évincé par Hollywood, c'est au tour de Guillermo Del Toro, le troisième larron de la bande mexicaine, de connaître un succès majeur avec The Shape Of Water. Honoré du Lion d'Or à la dernière Mostra de Venise et de multiples récompenses depuis, le film est un des favoris aux prochains Oscars et c'est amplement mérité.
«intimiste et humaniste...»
Le réalisateur de Hellboy et Le Labyrinthe de Pan livre un conte fantastique d'une poésie folle. Avec sa nouvelle œuvre, Guillermo Del Toro grandit en offrant un récit plus adulte qu'à l'accoutumée. S'il étudie toujours ses thèmes de prédilections avec la religion, les monstres ou l'éternité, il se questionne énormément sur l'amour et de facto à la sexualité sous-jacente. Avec son personnage principal, sublimement interprété par Sally Hawkins, il délivre ainsi une œuvre très intimiste et humaniste, bouleversante à bien des niveaux, à la photographie enivrante et portée par la délicate partition du français Alexandre Desplat.
Loin d'être révolutionnaire scénaristiquement, La Forme de l'eau est tout de même une des plus belles œuvres de l'année et un des films les plus aboutis de Guillermo Del Toro. Une ode à l'amour, à la différence, à la poésie qui émeut aux larmes.
Note de la rédaction -> 4/5 ★
La bande-annonce
USA - 2017 - Drama
Réalisateur: Guillermo del Toro (Oscar Nomination Beste Regie) (Oscar Nomination Bester Film)
Acteur: Sally Hawkins (Oscar Nomination Beste Hauptdarstellerin), Octavia Spencer (Oscar Nomination Beste Nebendarstellerin), Richard Jenkins (Oscar Nomination Bester Nebendarsteller), Michael Stuhlbarg, Doug Jones, Michael Shannon
Is this article worth reading?