«Le chardonneret» - L'adaptation du Prix Pulitzer s'offre une nouvelle bande-annonce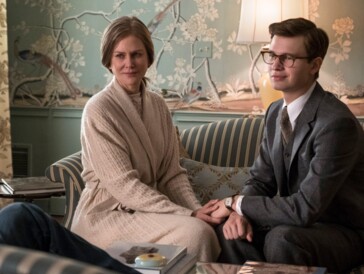 Le nouveau long-métrage de John Crowley se dévoile dans une nouvelle bande-annonce.
Il n'a que 13 ans quand le jeune Theodore "Theo" perd sa mère dans une attaque terroriste au Metropolitan Museum of Art, et quelques secondes avant le drame, ils s'étaient arrêtés devant un tableau, The Goldfinch (1654), de Carel Fabritius. Recueilli par une famille aisée de l'Upper East Side après l'accident, c'est une toute autre vie qui s'offre alors pour le jeune "Theo".
Drame familial, une odyssée sur le chemin de la rédemption; adaptation du roman acclamé de l'auteure américaine Donna Tartt, Prix Pulitzer en 2014, «Le chardonneret» («The Goldfinch») sent bon le film à Oscars. Adaptation par le réalisateur John Crowley («Brooklyn») et avec, entre autres, Ansel Elgort («Baby Driver»), Nicole Kidman, Sarah Paulson, Jeffrey Wright ou encore Luke Wilson et même Finn Wolfhard, «Le chardonneret» promet non seulement un casting étoilé, mais aussi une sublime photographie signée de l'incroyable Roger Deakins («Blade Runner 2049»). Le long-métrage sera à découvrir dès le 11 septembre 2019 dans les salles romandes.
Bande-annonce
Plus d'informations sur «Le chardonneret».
Is this article worth reading?