News
Woody Allen übernimmt Hauptrolle in Turturros «Fading Gigolo»
Do, 08.03.2012, Silvia Siffert
Nach 12 Jahren ist Woody Allen wieder als Schauspieler in einem Film zu sehen, den er nicht selbst inszeniert. In Fading Gigolo wird er neben Regisseur John Turturro einen Gigolo spielen.

In der Indie-Komödie werden Turturro und Allen zwei Freunde spielen, die aus Geldnot beschliessen, Gigolos zu werden. Die Nebenrollen sollen mit
Sharon Stone
(
Basic Instinct
) und
Sofia Vergara
(
New Year's Eve
) besetzt werden.
Der 76-jährige
Woody Allen
übernimmt zwar noch regelmässig in kleineren Parts in seinen eigenen Filmen, seine letzte grosse Rolle ist jedoch schon über 10 Jahre her. Der vierfache Oscar-Preisträger war zuletzt im Jahr 2000 in
Alfonso Araus
Komödie
Picking up the Pieces
zu sehen.
Die Dreharbeiten für
Fading Gigolo
sollen im April in New York stattfinden.
Further News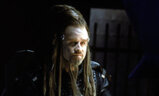 News | Mon, 30.11.2009
Here is a list of the biggest flops of 2000's first decade.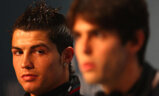 News | Fri, 27.11.2009
Kaká and Cristiano Ronaldo are filling boxes offices coffers in addition to those of Real Madrid.
News | Thu, 26.11.2009
Stephen King is working on a sequel to "The Shining", adapted into a film by Stanley Kubrick in 1980.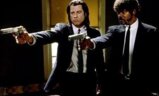 News | Wed, 25.11.2009
His career in tatters since being incarcerated, the producer of "Pulp Fiction" paints an icy portrait of life in jail via Twitter.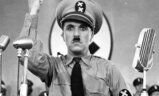 News | Tue, 24.11.2009
Favored over Los Angeles and London, the small town of Corsier-sur-Vevey hosts a museum dedicated to Charlie Chaplin.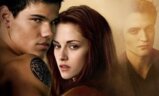 News | Mon, 23.11.2009
Released this week around the world, "Twilight: New Moon" destroys all other movies in its path.