Star Wars: The Last Jedi
USA 2017 – 150min.
Movie Rating
Star Wars: The Last Jedi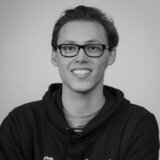 The heroes of The Force Awakens join legendary figures of the galaxy far, far away in this epic adventure that reveals ancestral secrets...
Some fans of George Lucas's saga were disappointed by The Force Awakens, seeing it as a pale copy of the original Stars Wars IV: A New Hope. The fear that The Last Jedi might become a mere remake of The Empire Strikes Back was therefore legitimate. Although the eighth installment, directed by Rian Johnson, has some narrative arcs similar to Episode V, notably the Rey-Luke plot (Daisy Ridley, Mark Hamill), it manages to stand out from the rest.

From the funny, dizzying opening in the X-Wing flown by Poe Dameron (Oscar Isaac) against the Empire, The Last Jedi is epic, with Homeric moments throughout the movie. Without giving away any spoilers, Rian Johnson offers two very intense scenes during the final climax that surpass the whole of The Force Awakens. Humor is skillfully measured out and always relevant to the story, balancing out the heroism at the right time – and each appearance of a Porg is at worst amusing and at best hilarious. Where The Last Jedi fails is in character development. Although Johnson gives the new team members (Rey, Finn, Poe, Kylo Ren) equal time, he is too attached to the Skywalker family. Luke's return is exciting, but Leia's story this time is fundamentally boring, to our great misfortune. And although The Last Jedi is impressive thanks to some unexpected plot twists, its screenplay also offers up nonsense and has a hard time wrapping things up. At 2 hours, 30 minutes, it seems interminable as it all too often just fills the gaps in its simplistic story.

Esthetically beautiful and well-crafted with a few superb moments, Star Wars: The Last Jedi nonetheless lacks the rhythm and purpose necessary to be really convincing.
Your rating
Comments
More movie reviews