Movie Rating
Coco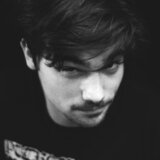 Miguel, 12, dreams of becoming a musician as accomplished as his idol Ernesto De La Cruz. But a dark story has troubled Miguel's family for generations, to the point where it has banished music from their home. And so Miguel has to confront his destiny as a shoemaker. But then he is projected into the magical Land of the Dead. Accompanied by his dog Hector, he embarks on a journey in the footsteps of his idol, dusting off family secrets as he goes along...
It took six years of creative work and research into Mexican culture to produce this prodigious work. From the moment it begins, using the paper cutting style of papel picado, the magic of Pixar works. It is an epic about family, a hymn to the dead and the living, seasoned with the mischief of childhood. Pixar, the modern heir of quality animation, tells a story about the elementary particles of existence while avoiding too much naivety. Even though it doesn't reach the Disney benchmark of Grimm fairytales, the film makes up for that with wonder and warm-heartedness. As the movie deals with emancipation, forgetfulness or even murder, it takes on these serious subjects with depth and richness.

But Coco's fairytale above all offers a visual universe of the Land of the Dead. The Pixar teams have invented a micro-cosmos tinted with blue, violet and orange that verges on science fiction. Based on pre-Columbian pyramids, the land's flamboyant architecture is a tribute to Mexico's historical heritage. This lends authenticity even as it offers Easter eggs of previous Disney-Pixar productions: the Pizza Planet Truck, clues to "Incredibles 2" and even a reference to "The Shining". In short, within its genre and compared with other animated films released in 2017, Coco is undeniably a touching and wonderful thing.
Your rating
Comments
More movie reviews