Un profil pour deux
Belgium, France, Germany 2017 – 99min.
Movie Rating
Un profil pour deux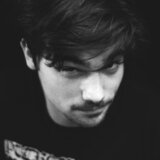 Pierre Richard shuffles around in the slippers of a stubborn, grumpy and retired widower who discovers the joys of the Internet thanks to Alex (Yaniss Lespert), who is teaching him all about computers. Once he gets past some initial hurdles, the old man dusts off his skills with the ladies and applies them on dating sites. Fiona (Fanny Valette) falls for his charms, but he sends Alex to meet her in real life.
This three-way love story offers some humorous and sweet situations; it's a bit of a classic tragedy tinged with slapstick. But its intentions are too ordinary and prevent the story from surpassing the script. This update of Cyrano de Bergerac gets bogged down in its mix of popular culture and light comedy; it should have taken a page from "Her", for example, which was a nice tragicomedy 2.0 surprise that did well with the general public.

Yet comedy is a mirror with a thousand reflections. Molière's explore the human soul, while Claude Lelouch finds a bright philosophy within the illuminated. This movie, however, is a predictable farce that rushes ahead and sinks. At least there are Pierre Richard and the composer Vladimir Cosma, who save it from being too awful. The two haven't worked together since 1986's "Les Fugitifs", which makes "Un profil pour deux" an opportunity for the melancholic to return to better times via madeleines made by Francis Veber!
Your rating
Comments
More movie reviews