Neighbors
USA 2014 – 96min.
Movie Rating
Bad Neighbors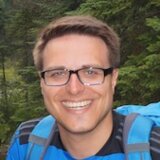 Zac Efron is the party-hardy and Seth Rogen the family man in this crude comedy about a war between neighbors.
Mac (Seth Rogen) and Kelly Radner (Rose Byrne) are proud of their little daughter Stella and have fulfilled their dream of owning their own home. Even if they sometimes miss their former freedom, they are committed to their tranquil family life. But that life is rudely disturbed when the hunky Teddy (Zac Efron) moves into the neighborhood with his fraternity. Because Mac and Kelly don't want to seem boring, at first they welcome the newcomers with open arms. But they soon get tired of the endless parties. When they call the police, Teddy gets mad and comes up with a series of increasingly dangerous pranks as revenge.

In 2013, longtime buddies Seth Rogen and Evan Goldberg offered viewers an apocalyptic party movie with This Is the End. Their next project parties just as hard, but this time with Rogen as a quiet dad. It doesn't matter that the premise is ridiculous, because director Nicholas Stoller (Get Him to the Greek) isn't interested in that. More interesting would have been an anarchical escalation of the conflict with more original ideas.
Your rating
Comments
More movie reviews